Hog Roast Norwich is the ideal catering company in the area to cook a delicious hog roast but you may be surprised to find out that we cook so much more too. In addition to our famous pigs in buns or a lovely meal of pork, veg, and potatoes, we can also spit-roast or barbecue using our own hog roast machines and we can provide all kinds of options for guests with dietary needs, such as vegan, vegetarian or gluten-free. Our experienced and enthusiastic team will go the extra mile to produce a perfectly prepared and beautifully presented menu for your event, featuring our speciality hog roast and as many other dishes you have asked us to provide.
Regardless of whether you're celebrating a special occasion in a formal style, or you're having an informal get-together, Hog Roast Norwich will cater your party professionally and create tasty food that all your guests will adore – and at a truly reasonable price, too!
When it comes to event catering, very few occasions are viewed as more monumental than your wedding day. That's why we believe that your wedding menu has to be trusted in the hands of a capable, reliable and professional company like ourselves, Hog Roast Norwich.
Delicious Hog Roast Catering for all Occasions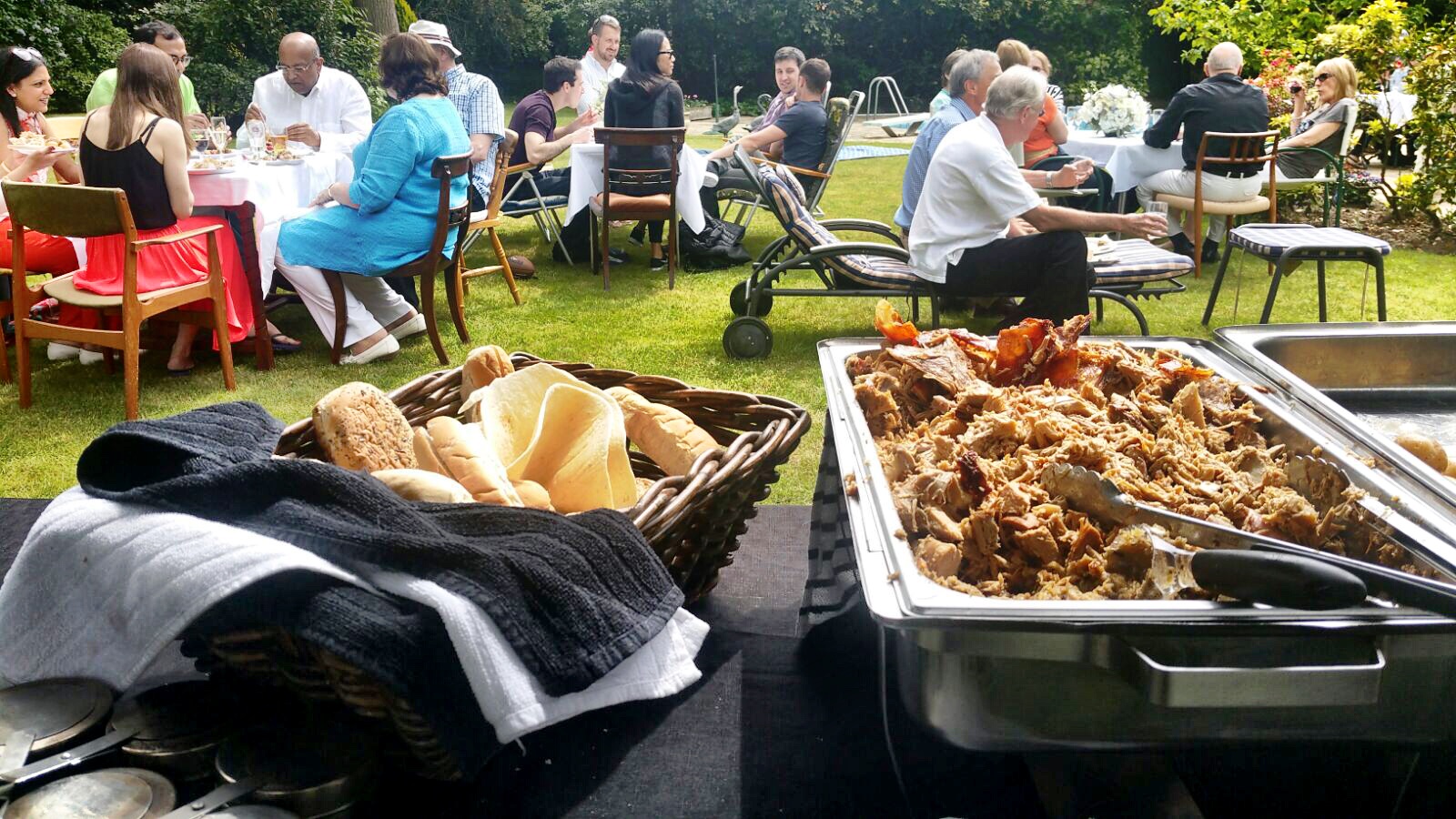 There are many occasions that could be perfect for a hog roast, such as a wedding, corporate event, or even a medieval style banquet. If you are hosting or organising one of these events, think about how amazing a hog roast option would be; it would smell delicious as people arrived, and would leave their mouths watering until they took their last bite. At Hog Roast Norwich we have found that hog roasts always go down as a hit with party goers.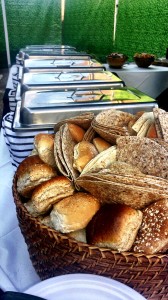 When you are hosting an intimate gathering with your nearest friends and family, trust our private catering team with your food. We will pay very close attention to your demands and we can create a bespoke menu around it. Allow our menus to make a very private gathering even more memorable.
At Hog Roast Norwich, we are able to take a lot of the stress factor away by providing everything that you will need to satisfy your guests. The star of the show will be the hearty hog roast, which can be prepared by one of our professional chefs. You will also be able to choose other items to create a full package to nourish your guests at your party or event.
Hire A Hog Roast Machine in Norwich
With so much to offer to the people of Norwich, it may come as a surprise to hear that we offer even more! Hog Roast Norwich Machine Hire is a popular service that we offer to those who aspire to be the chef themselves. The host with the most! Ready to impress family and friends. We supply the meat and the gas, along with a drop off and collection service. Our chef will be more than happy to provide you with a quick tutorial before leaving you with our machine so you are fully confident in producing the perfect, succulent roast!
We will help you plan, organize and cater your private, corporate, holiday events or special occasions. So if a hog roast does sound like the perfect option for you and your guests, get in touch with us so we can tailor a package to suit your event. Just send over an email, pick up the phone and give us a call or enter your details into our contact form.